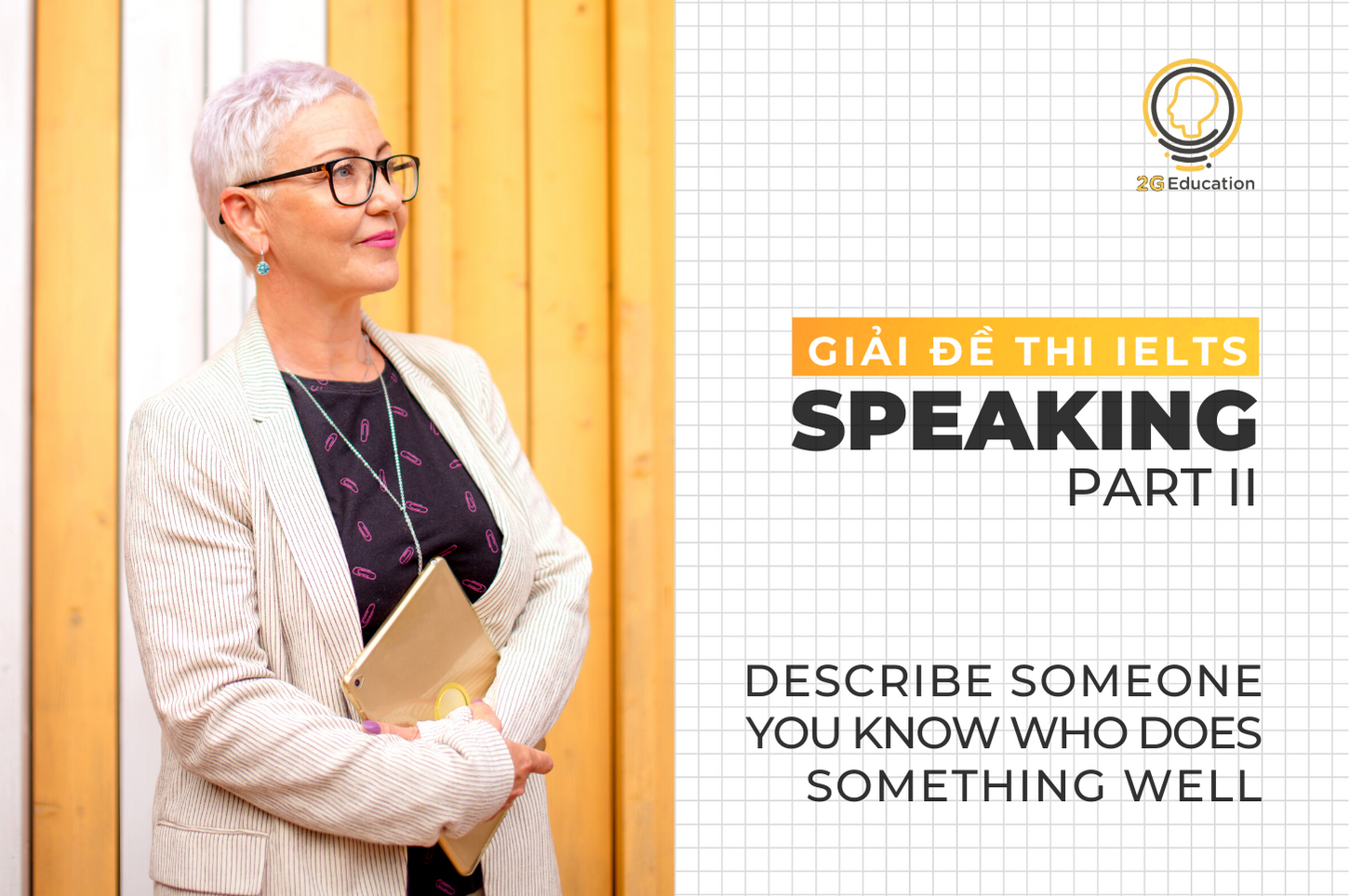 Describe someone you know who does something well. You should say:
- Who this person is.
- How you know this person.
- What they do well.
- Explain why you think this person is so good at doing this.

I'm going to speak about my mother, who owns a successful business and is an excellent mother.
Despite being in her fifties, she appears much younger than her actual age. I believe the main reason is that she exercises and eats a healthy diet on a daily basis.
My mother is a salesperson. She has been doing her business for over three decades. She sells fresh produce at Vinh Market, one of the largest wholesale markets in Vietnam. Despite the fact that her shop is fairly small in comparison to others in the Vinh Market, it is always busy with a number of customers. Many of them have been clients of hers for a long time.
What my mother does well. To begin with, my mother works extremely hard. She has a lot on her plate; she looks after both my family and her shop. Every day, rain or shine, my mother gets up at 4 a.m. to go to the market and spends entire days there. She almost never takes a nap at noon. She then devotes her evenings to caring for our family by doing laundry and cooking. My mother gets tired from time to time, but she never complains. She is also a conscientious salesperson. Even when she has to deal unreasonable customers, I hardly ever see my mom losing her cool. When I was younger, I helped her run her shop and as a result, I learned a variety of skills from her such as communication, negotiation, and even marketing. This helped me get into business and did the business admission degree.
If I have time, I'd like to explain why I believe what my mother has done so far is exceptional. My family's living situation would be bad if it weren't for my mother's tireless effort and her shop. She taught me a lot of things that have helped shape who I am today.
MỘT SỐ TỪ VỰNG TRONG SAMPLE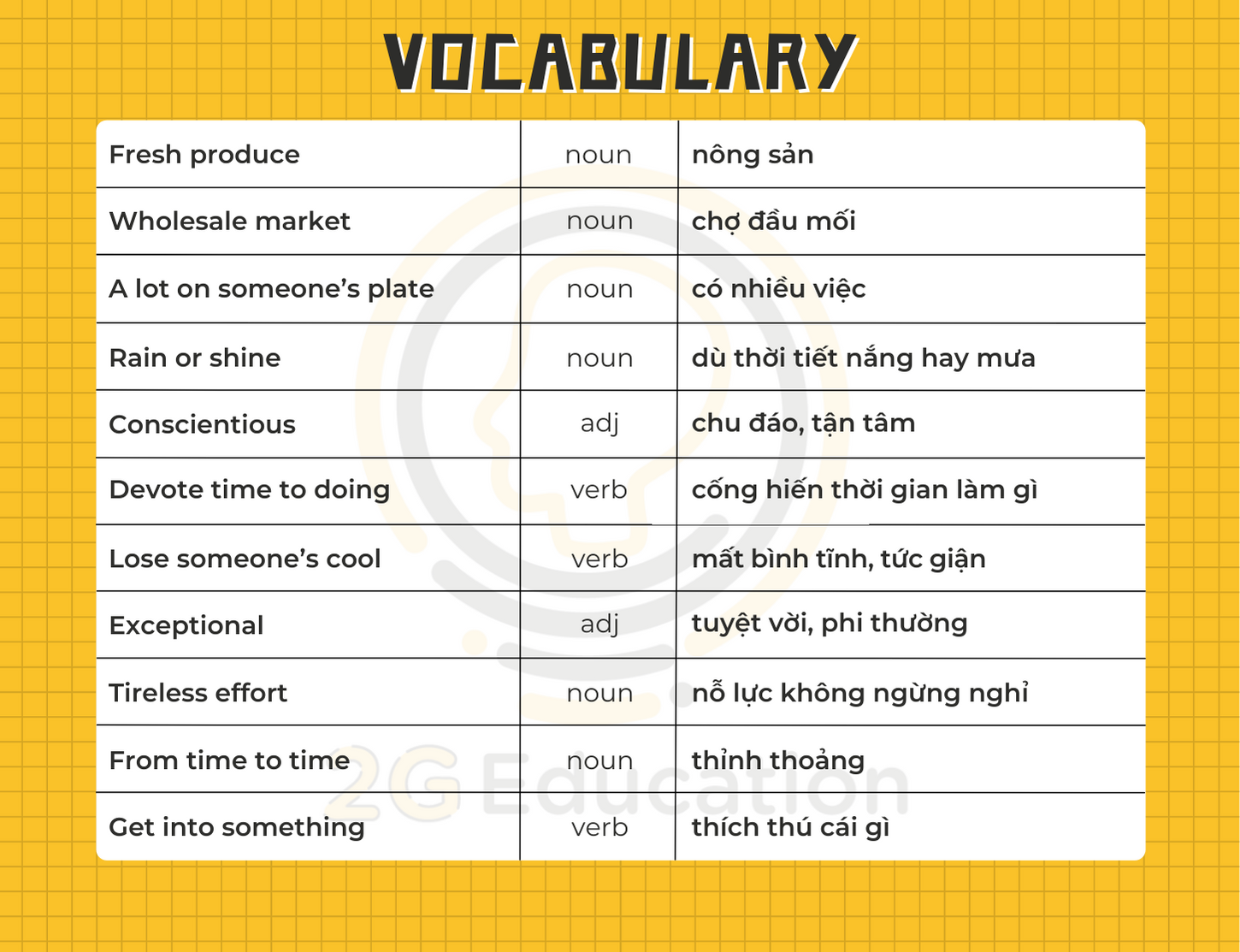 Happy Learning,
2G Education Team.