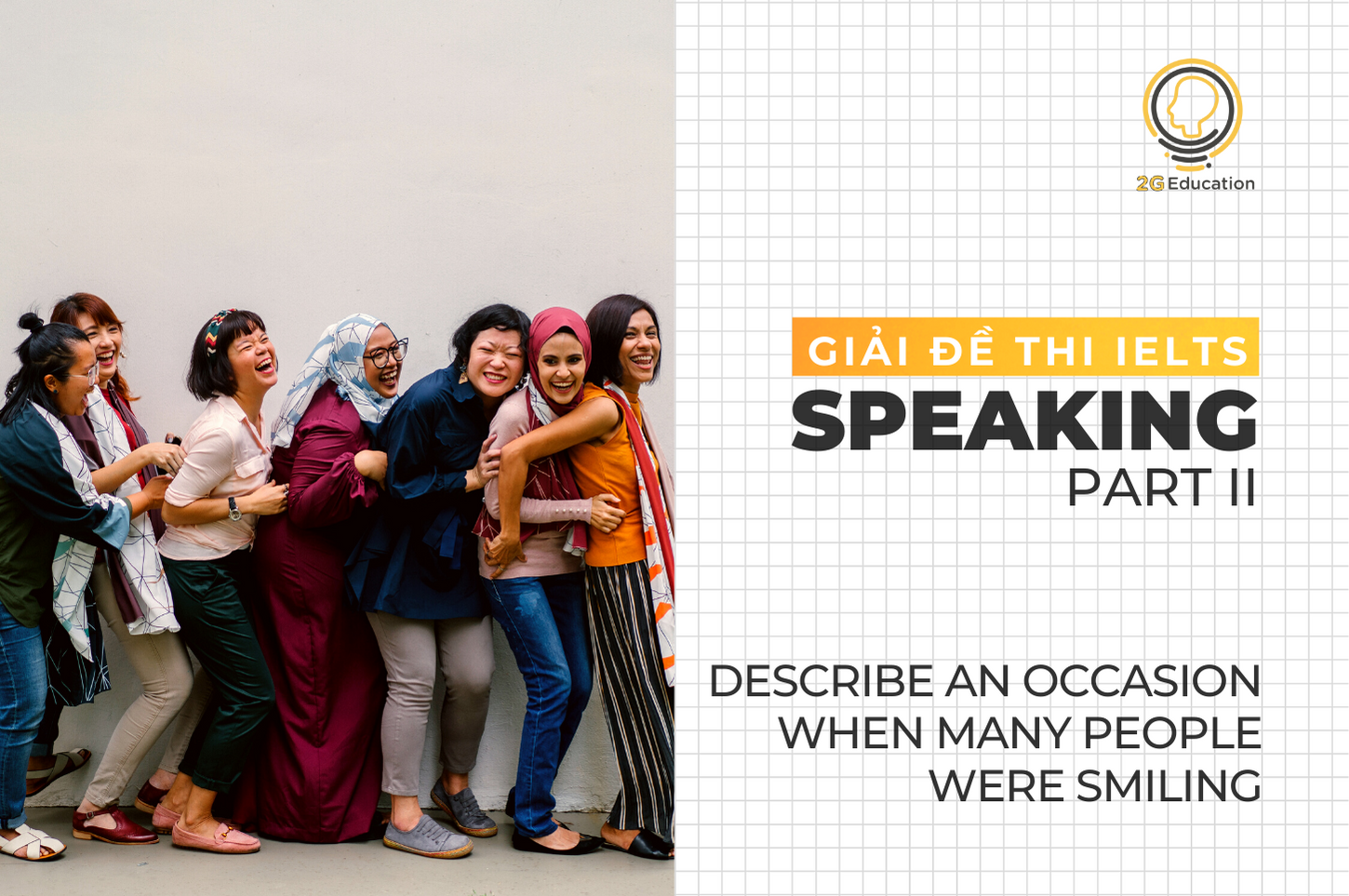 Describe an occasion when many people were smiling. You should say:
- When it happened
- Who you were with
- What happened
- Explain why many people were smiling

I'd like to talk about a time when a lot of my schoolmates were laughing a lot.
If my memory serves me right, this event took place on the Vietnamese teachers' day when I was in grade eight. It is the only day all year around that all students can express their appreciation and respect for their teachers. We usually give our teachers gifts or flowers. On top of that, to celebrate that day, all schools hold concert competitions among all classes. The most preferred art performance is singing or dancing. And my class wanted to do something out of the ordinary, which was why we decided to perform a comedy play because Hoang, my classmate, has a great sense of humor. He frequently cracked jokes or told funny stories while his classmates were tired or bored.
Hoang performed a very impressive comedy play about a greedy boy. He is always looking for something more for himself. When he gets something new, he simply keeps them for himself. However, if he falls in love with the possessions of his friends, he frequently steals them, causing no friends to like him and his parents to be very upset. That's why his friends played a joke on him in order to teach him that greed is never a good thing. For his own sake, he needs to change his personality.
This play lasted approximately 5 minutes. Hoang did an excellent job because, while the story may be familiar to everyone, the way he told it in a sarcastic tone made everyone feel relaxed and at ease. His play, in my opinion, was similar to a morality lesson, which can be both boring and serious for students. However, Hoang's performance was extremely creative and amusing. That was why, throughout his performance, all students and teachers laughed a lot.
MỘT SỐ TỪ VỰNG TRONG SAMPLE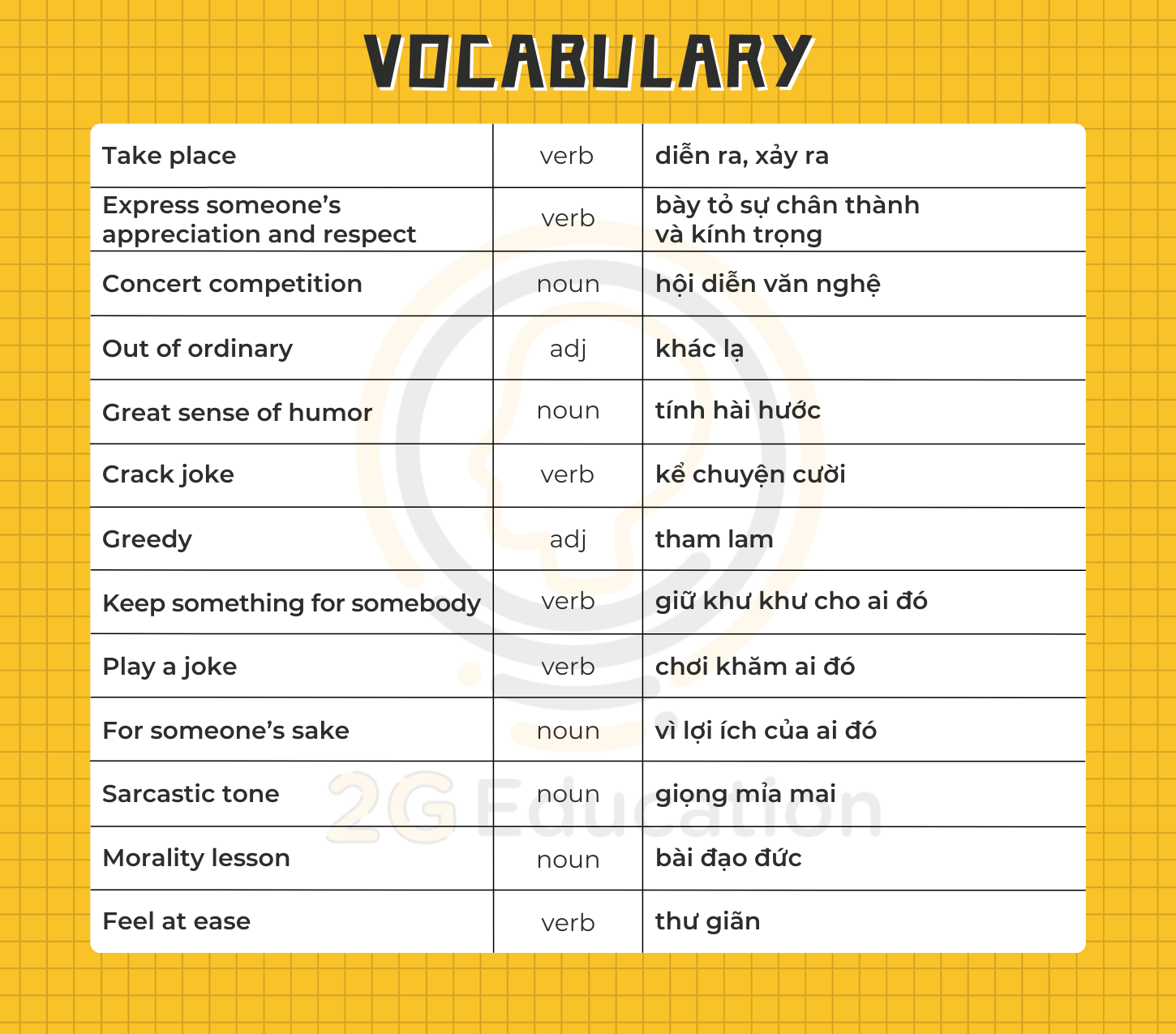 Happy Learning,
2G Education Team.